ToneTap
TM
- Developer Library and Licensing
Our ToneTap software offers the best real-time performance-to-MIDI translation for woodwinds available today. Now you can license this technology for use in your own applications.


Does your product need to get ahead of the competition with real-time musical performance translation? Or is your in-house approach taking too long to produce results for real-time use?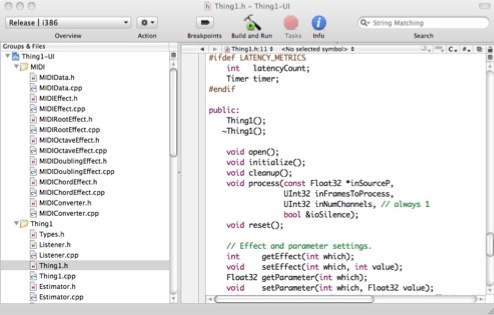 Our developer library solution can put you one big step closer to your development goals. Just think what you could do with this technology right now.

ToneTap Developer Library Features

You have heard the demo and seen what our ToneTap Professional Edition can do. Now you can take this specialized technology in any direction you want without having to start from scratch.

- Utilize the same highly reliable codebase used in our own products.
- Recognize: recorder, various flutes and whistles, saxophone, and clarinet.
- Real-time MIDI effects chain to implement chording, harmonies, and others.
- Ability to route MIDI to a side-channel as in ToneTap Professional Edition.
- Assign your own bank/program settings by channel, and manage program change.
- Get clean, accurate tracking and articulation control with very low latency.
- Make trade-offs between latency (for performing) and accuracy (for transcription).

ToneTap Developer Libraries are currently shipping for Mac OS X. Libraries for other platforms are available on request. Limited source code licensing is available. See below.

Pricing for the ToneTap Developer Library

Contact us here to learn more or to place an order.




Follow Us: